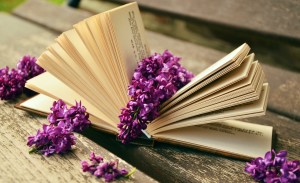 Hey Guys,
I hope you're having an amazing week. I have a surprise for you!  🙂 I've have had so many people ask me how I am able to write books and work full time, I've decided to make a video about just that.
This is a great topic because so many of us have dreams, but there never seems to be enough hours in the day to accomplish them. So we don't even try.
I mean let's face it we're all busy. Work takes up the entire day, and then you get home and you have to catch up on all the stuff you didn't get to do while you were at work.
Over the years I've mastered the art of juggling my writing and science life. So I thought it would be fun to do a vlog where I bring you along for the day and share with you how I do it.
We all have aspirations, and desire our own happily ever after, so why not take the time now, even if it's only a few minutes out of your day to work on making your dreams a reality. You'll soon find all those little moments add up and before you know it you will be well on your way to achieving your goals.
So take the first step today. Don't wait another day, month or year. This is your life and you deserve to have everything you ever dreamed of.
Sending you all my love,
Genevieve
xo
P.S I've included some hints from Book 2: The Power of Alchemy so be sure to watch to get the first juicy details!
P.P.S I would love to hear from you guys. What are your dreams? Leave a comment and let me know! ☺️